BIO
Pacific Audio Records recording artist Peter Morgan composes and performs unique original contemporary jazz instrumentals delivered in a coastal smooth jazz style spiced a dash of blues that is Peter's signature sound. Morgan has produced all five of his albums showcasing his skills on acoustic, classical and electric guitars, as well as chromatic and diatonic harmonicas, bass, keyboards, lap steel, dobro, pedal steel, pan flute, ukulele, percussion and vocals.
Peter Morgan has performed alongside some of the biggest names in jazz including Fattburger, Michael McDonald, trumpeter Chris Botti and keyboardist Phillipe Saisse to name a few. Peter has performed numerous times at the Sacramento Jazz festival, the world's largest jazz festival.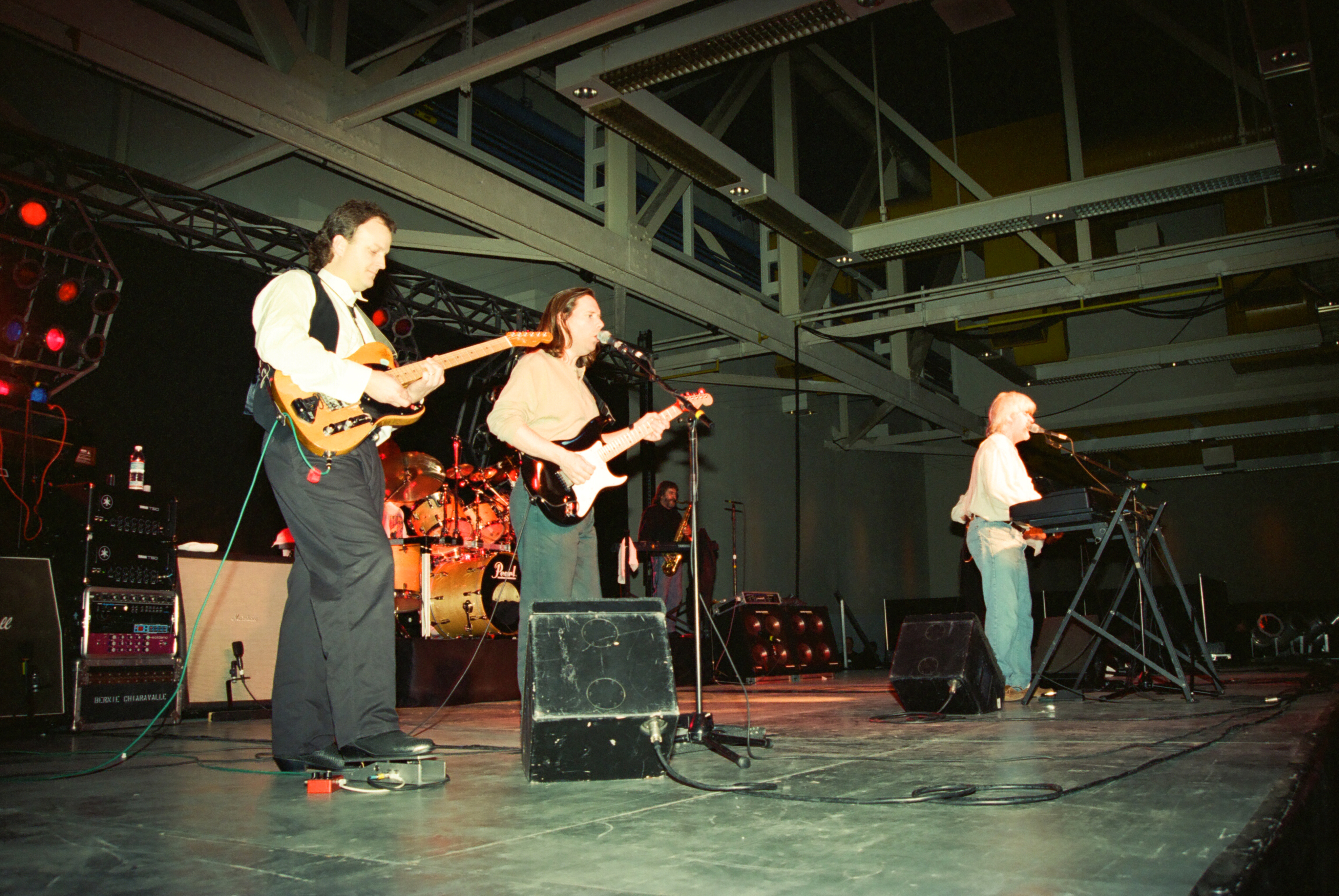 Peter performing with Michael McDonald
Peter collaborates with world-class guest artist on his projects including Vel Selvan (Cold Blood, Joni Mitchell and the LA Express) and Tom Saviano (Bill Champlin, Brian Bromberg, Jeff Golub, Lee Ritenour, Brenda Russell, Maroon Five and Earth, Wind & Fire). "Vel and Tom are gifted, seasoned professional musicians with a world of experience and list of credits most musicians could only dream of. I am very lucky to be able to collaborate with so many wonderful players" says Peter. And you'll always hear member's of The Peter Morgan Band featuring Bill Sidney on saxophones, Eric Parsons on Bass, Miguel Castillo on percussion and Mark Leftridge on drums.

Peter has received national exposure as the music director for a number of public television specials including The Boston Computer Museum's Computer Bowl and The Software Publishers Associations 10th annual Excellence in Software Codie Awards. Both broadcast on PBS' Computer Chronicles. He also recently performed on a song that was used on the WB Network's hit show Hart of Dixie.

Morgan unites his passion for music with his marketing career to create original jingles, corporate motivational music, trade show sound tracks as well as film, multimedia and video scores. Peter Morgan Creative Services has been honored with awards for excellence in communications from both The Sacramento Ad Club and the International Association of Business Communicators (IABC). Click here to hear a fun example of Peter's world-class commercial work with an MP3 file of his original Sacramento Zoo jingle. Peter also just completed music for a TV commercial for the Folsom Tourism Bureau.
Even with a busy performance schedule Peter and the band find time to give back to the community performing and donating CDs for The March of Dimes, St. John's Home for homeless Women and Children, Muscular Dystrophy and a number of local schools.

In The Community
Over the years Peter and his group have been very active in the community often donating their time and talents to assist non-profit charity organizations such as:
St. John's Shelter for Homeless Women and Children (live concert)
March of Dimes (live concert)
Muscular Dystrophy (live concert)
Numerous Sacramento area schools (live concert and music awareness classroom time)
Numerous cancer fund raising events
International Special Olympics (live concert)
California Special Olympics (live concert)
The Sacramento Zoo (Created and produced an original award winning jingle)
Morgan has studied and performed many diverse music styles including ensemble, big band and contemporary jazz, as well as rock, country and even bluegrass. His instrumental influences include Larry Carlton, Lee Ritenour, Jimmy Messina, David Lindley, Albert Lee and Norton Buffalo. Peter's compositions show influences of Mike Post, David Benoit, Spyro Gyra and The Rippingtons.
Click here to see a complete listing of Peter Morgan's instruments and gear

Please Follow and share Peter and his music on FaceBook, LinkedIn and Twitter for up to date performance information