News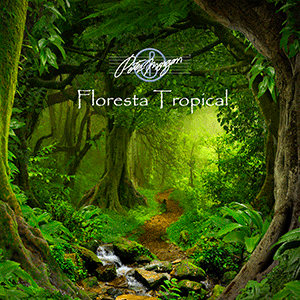 New Release! November 23, 2018
Here at last! And well worth the wait. Peter Morgan's fifth album, "Floresta Tropical" is a tropical voyage lead by compelling melodies on guitar, sax, pan flute and harmonica atop world-beat rhythm driven sophisticated jazz compositions and arrangements in Peter's signature coastal smooth jazz vibe spiced a dash of blues and taste of country in this eclectic tropical journey into Floresta Tropical. Get your CD by clicking the Pay Pal "Add to Cart" button or click the iTunes or Amazon icons to download digital albums or songs.
$12.99 - CD
Peter was heard in a song for the CW Network's "Hart Of Dixie" series. Peter added his country flavor performing on pedal steel guitar, harmonica and dobro on "The Ballad Of Oacar Jones" by Art Morgan (no relation to Peter) of the New Christie Minstrels. Hart of Dixie Season 1 Episode 18; "Bachelorettes & Bullets". The song starts at 12:35 minutes/seconds.
Charity Events
Peter has performed for a significant number of charity events over the years. Most recently Peter has chosen to focus on cancer related charities. Peter donated a portion of the income from his last album to The American Cancer Society and he has performed for numerous recent cancer fundraiser in Sacramento.
Peter recently performed at Capital Public Radio's Second Saturday Artist Reception. See the Calendar page for more performance details.
Peter was featured in a story in Fortune Magazine about bands in corporate America.


Peter was voted favorite musician for El Dorado Hills and Folsom California.

Read about Peter in Sacramento Talent Magazine.
Please Follow and share Peter and his music on FaceBook, LinkedIn and Twitter for the latest music news